Heidemann, Merle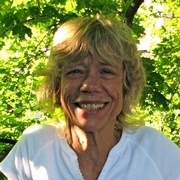 Science Education
Email: heidema2@msu.edu
Merle Heidemann's primary occupation is working with aspiring and practicing science teachers. She teaches three courses for undergraduate students, each course highly laboratory and inquiry based. These courses reflect a learner-centered approach to teaching, wherein the role of the instructor is to develop and construct tasks and environments that require the learner to take a leading role in their own education. She uses this philosophy when working with practicing science teachers using a problem-based learning (PBL) and "process of science" approach.
Her research work is based on determining and addressing problems undergraduate science students have in mastering and using basic principles of biology. Currently, the contexts of this work are genetics and evolution. With TUES funding, she and Jim Smith (Lyman Briggs College) and Peter White (Research Associate for the project) have developed and are analyzing the effectiveness of case studies for teaching evolution. These cases explicitly tie the molecular events of mutation and genetic change to the function of proteins and natural selection. These cases, as well as related teaching materials, can be found at: http://www.evo-ed.com.
Long ago and far away, Dr. Heidemann earned a MS degree from the University of North Dakota, followed by a PhD from Princeton University.
Recent Publications
Joyce M. Parker, Charles W. Anderson, Merle Heidemann, John Merrill, Brett Merritt, Gail Richmond, and Mark Urban-Lurain. 2012. Exploring Undergraduates' Understanding of Photosynthesis Using Diagnostic Question Clusters. CBE Life Sci Educ. 11:47-57. doi:10.1187/cbe.11-07-0054.
Links
Contact
Interim Department Chair:
Dr. Jeffrey Freymueller
(517) 355-4626

Department Office:
Natural Science Bldg
288 Farm Lane, Rm 207
East Lansing, MI 48824
(517) 355-4626
(517) 353-8787
geosci@msu.edu