Soil Opportunities: Basso and Gore on Regenerative Farming as Climate Solution
Release Date: Nov 3, 2020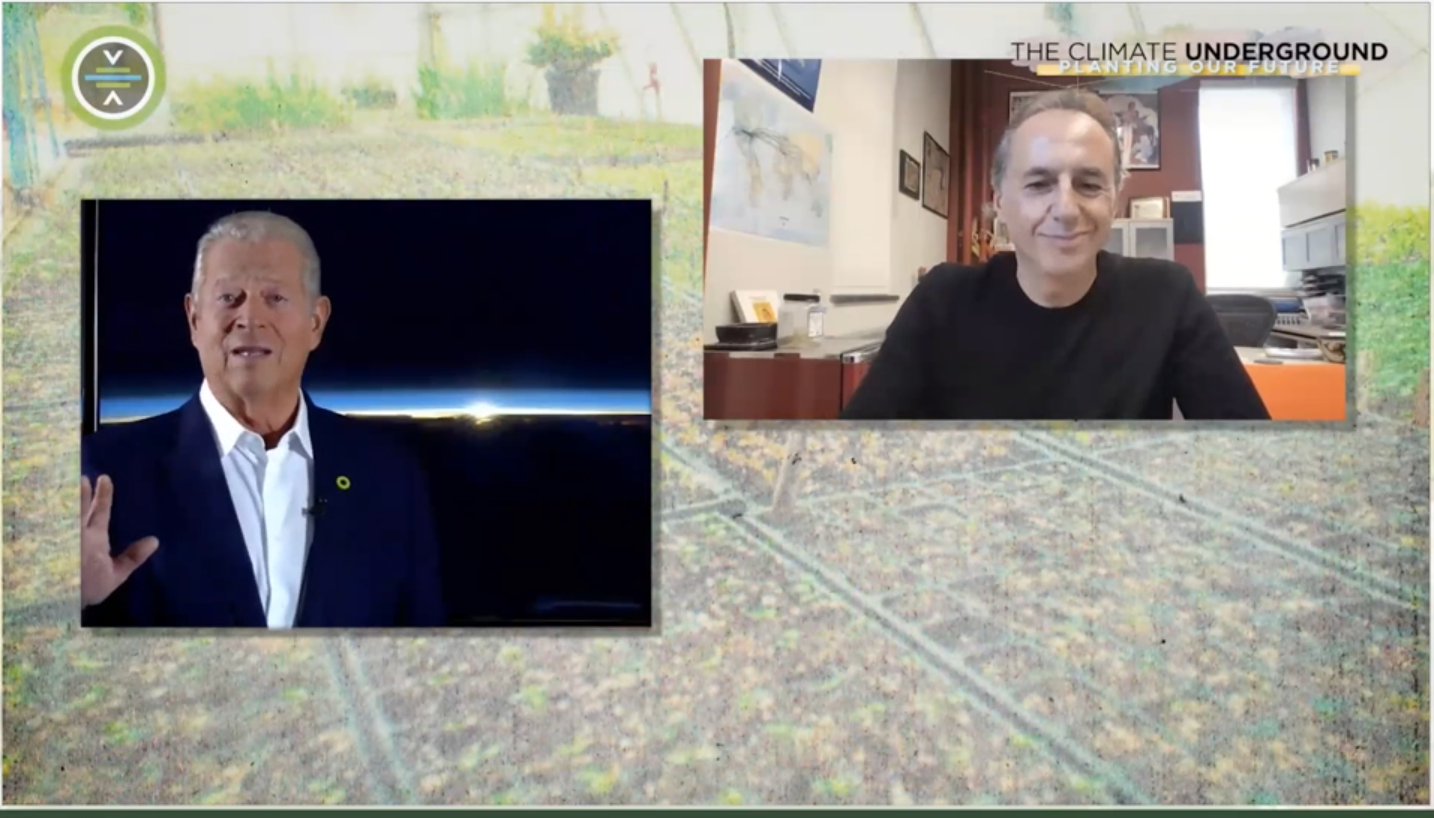 Dr. Bruno Basso, MSU Foundation Professor in the Department of Earth and Environmental Sciences and W.K. Kellogg Biological Station, was invited by former Vice-President and Nobel Peace Prize winner Al Gore to be a speaker and panelist at the Climate Underground 2020 Conference. The conference, by invitation only, brings together political leaders, scientists, farmers, chefs, activists, media and other experts from around the world to explores how regenerative agriculture can be an essential component of a strategic plan to solve the climate crisis, while at the same time improving nutrition and enabling healthier people and communities.
Since 2018, Basso has been working with an interdisciplinary group of scientists to understand the fate of soil carbon, crop productivity and quality at Caney Fork Farms, which is owned by the Gore Family. Gore asked Basso to investigate two specific questions:
1) How much carbon is stored in the soil at Caney Fork Farm?
2) Are we gaining or losing carbon?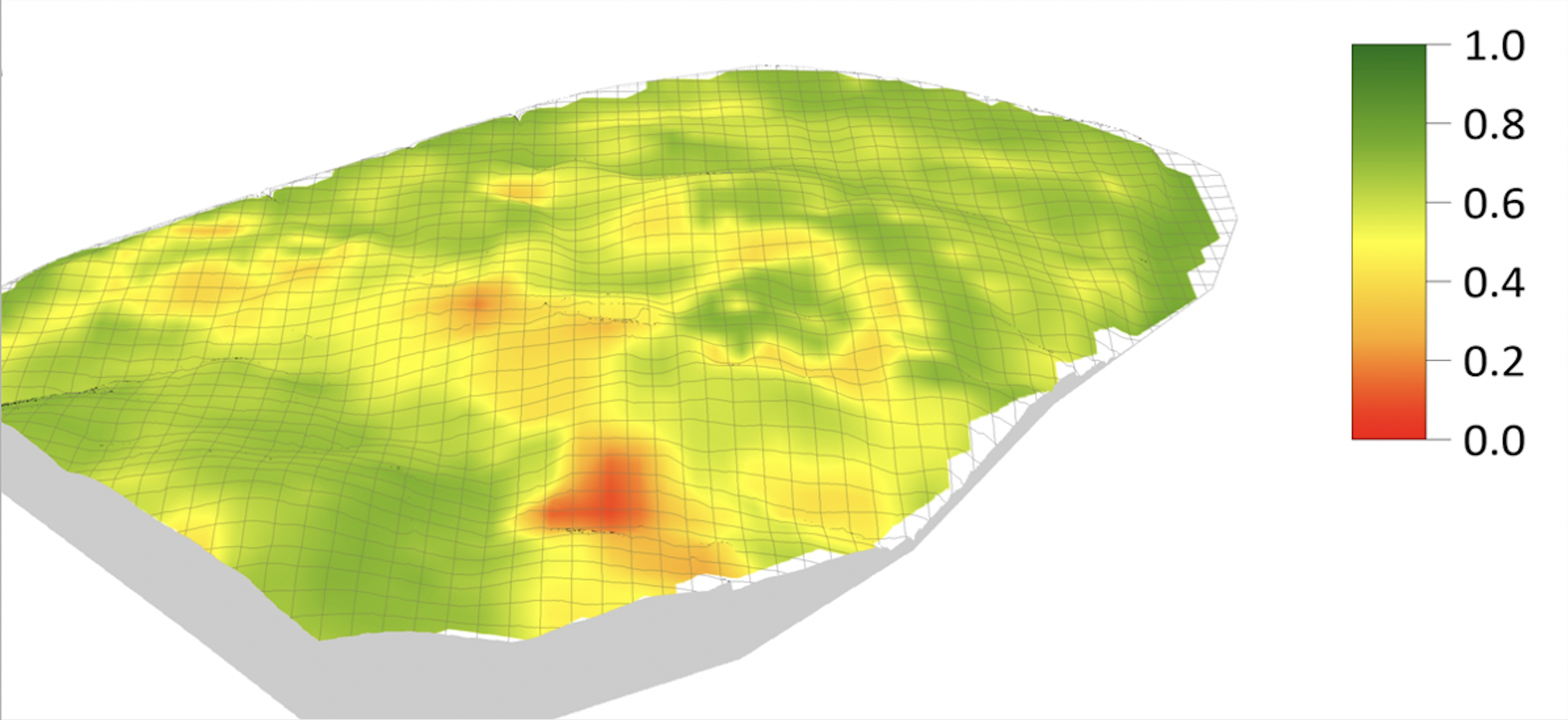 Using remote sensing and crop modeling system analysis, Basso looked at the amount of carbon in the soil at Caney Fork Farms from 1988 to the present in response to the implementation of regenerative farming practices. The results show that over 350 acres of the farm have sequestered 880 tons of CO2 annually over the past five years for the top 30 cm of soil. That is equivalent to eliminating 2,183,623 miles driven by one average passenger vehicle or removing greenhouse gas emissions from 190 passenger vehicles driven for one year. This is more than 5 times the amount of carbon that the farm had been sequestering up until the transition to regenerative farming (e.g. from 1988-2014, it was sequestering about 170 tons of CO2 per year).
In addition to reviewing the results of his research, Basso discussed the multiple opportunities to incentivize farmers to switch to regenerative farming practices.

When looking at the stability map of an average farm field in the US Midwest, there are areas of that field that are consistently unproductive and, as a profit analysis shows, unprofitable. Using the concept of Precision Conservation, those unproductive areas can be replanted with cover crops to produce seeds or with native grasses and pollinators to reduce pollution from over fertilization and increase biodiversity. "A major reduction in carbon emissions into the atmosphere comes from a better soil management which includes a big chuck coming from fertilizer loss."
Another opportunity lies in the idea of reducing greenhouse gas emission and converting the abatement of atmospheric CO2 into generation of carbon credits. Basso developed a novel procedure to help farmers apply nitrogen by accounting for differences in crop growth within the same field. The resulting "prescription" map shows the exact amount that should be applied to each area of that particular field. The savings from what is not applied can be converted to CO2 emission equivalents and then converted into carbon credits. The farmer could then go to a voluntary market to cash in those credits. This becomes another revenue stream for the farmer and, at the national scale, translates into significant climate benefits.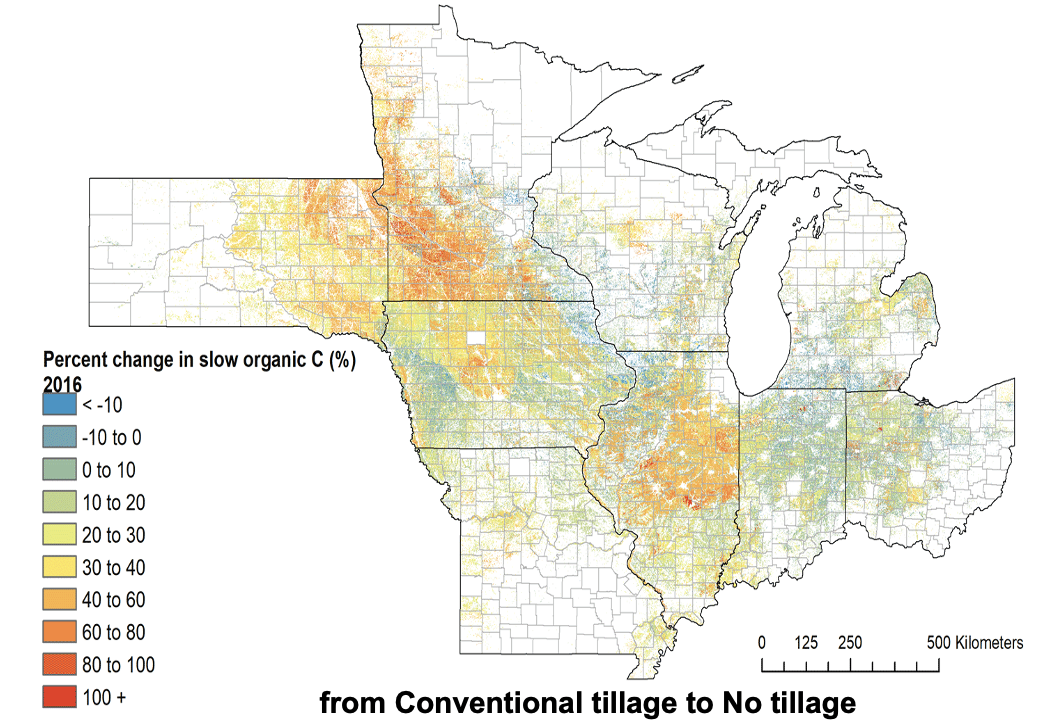 Finally, Basso explained that "technology adaptation and innovation inspired by policy and investment will lead to a dramatic reduction in farm emissions." This includes things like precision conservation methods, digital agriculture to guide nutrient application, new plant genetics, engineering and artificial intelligence for autonomous farming robots. All of these, combined with other digital agriculture approaches, can result in reductions of carbon emissions up to 72%.
Basso is excited for the future of these efforts. "There are many opportunities as long as fertilizer is not put on places where plants don't use it. You don't use fertilizer, you reduce emissions. Now we have a way to reward farmers for reducing pollution to water and atmosphere, which is the right thing for their farms and for the community."
Contact
Interim Department Chair:
Dr. Jeffrey Freymueller
(517) 355-4626

Department Office:
Natural Science Bldg
288 Farm Lane, Rm 207
East Lansing, MI 48824
(517) 355-4626
(517) 353-8787
geosci@msu.edu