New Understanding of Ecosystem Conditions in Arctic Uncovered
Release Date: Oct 12, 2020
Arctic landscapes are frozen for the majority the year, and months go by without any sunlight. The Arctic is expansive and unique, lying dormant for most of the year in this frozen and dark state. When summer comes, ecosystems thaw and roar to life as ice above and below ground thaws, sunlight shines all day, and water flows once again.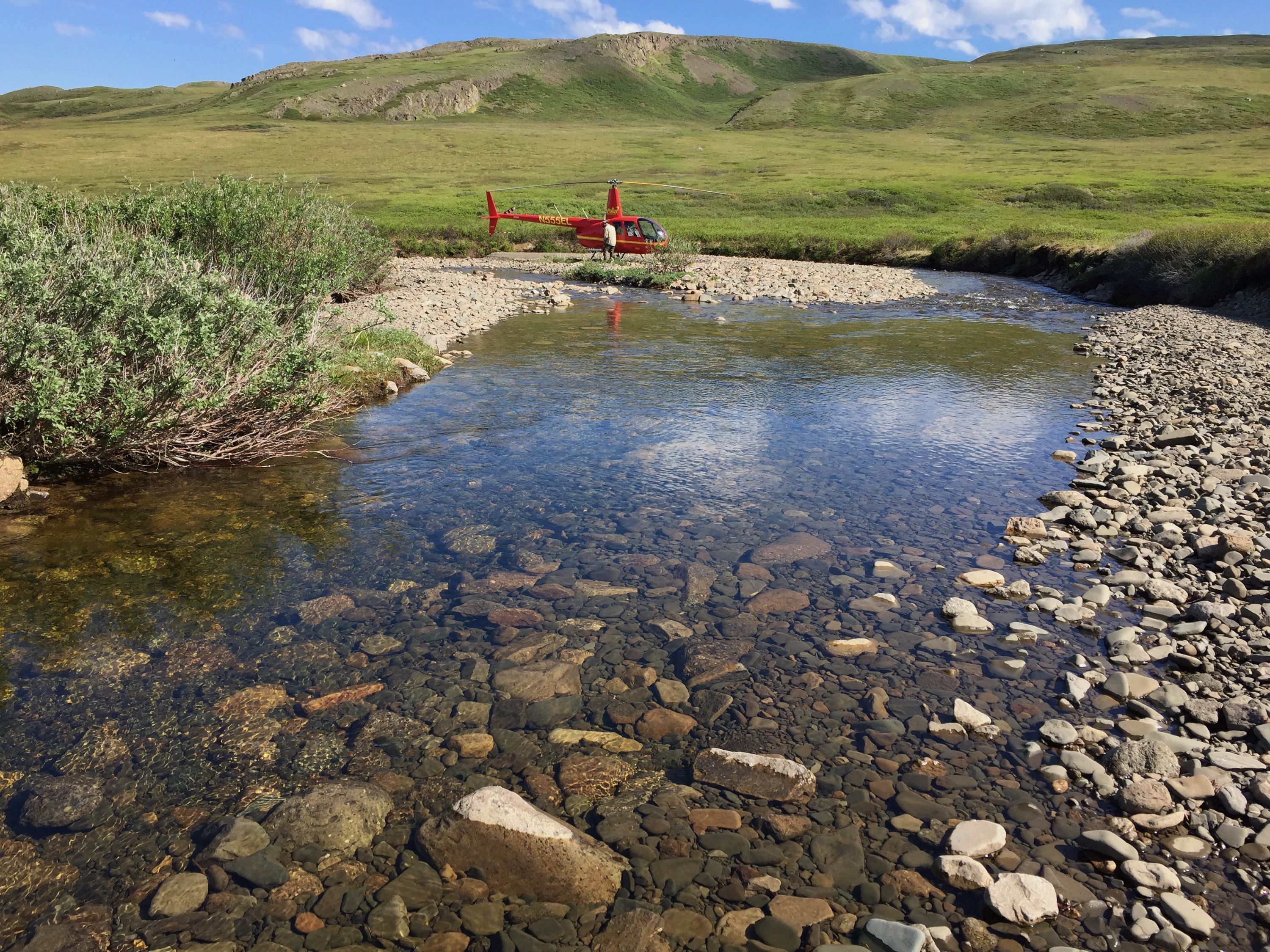 One of the most well-studied areas in the Arctic is the Upper Kuparuk watershed in Alaska, where the iconic Kuparuk River begins to flow after snowmelt in late May and continues until late September. Many researchers flock to the Toolik Field Station, home of the Arctic Long-term Ecological Research site, in Northern Alaska to conduct studies on the Kuparuk River and surrounding areas during June and July.
Despite all the research at Toolik, however, two MSU researchers found themselves wondering what ecological information scientists might be missing by focusing research efforts almost exclusively on the ecological conditions in June and July—the middle of the Arctic's short summer season—and ignoring the "shoulder" seasons at the beginning and end of the summer thaw (May, late August and September).
In a paper published in a recent issue of Environmental Research Letters, postdoc Arial Shogren and her mentor Jay Zarnetske, associate professor in the Department of Earth and Environmental Sciences in the MSU College of Natural Science, examine what falls through the gap during these less-studied months.
"At Toolik, everyone recognizes that shoulder seasons are interesting and important," Shogren explained, "but there are real challenges with capturing the start and end of summer activity in the Arctic. The summer season comes on and ends fast, and most scientists are thousands of miles removed from the remote field sites. Our questions were, 'What are we missing? What's happening when we're not up there studying ecosystems during the shoulder season? What data gaps do we end up with?'"
To address these questions, Shogren and Zarnetske took a two-pronged approach combining a literature synthesis with the analysis of a novel dataset they began collecting in 2017. Specifically, they analyzed 204 peer-reviewed articles from the Kuparuk River region to collected information about when researchers collect their data across a range of environmental disciplines. Synthesizing these articles showed a temporal bias toward the peak summer months – June and July - with significantly fewer observations from the early and late shoulders of the thaw season.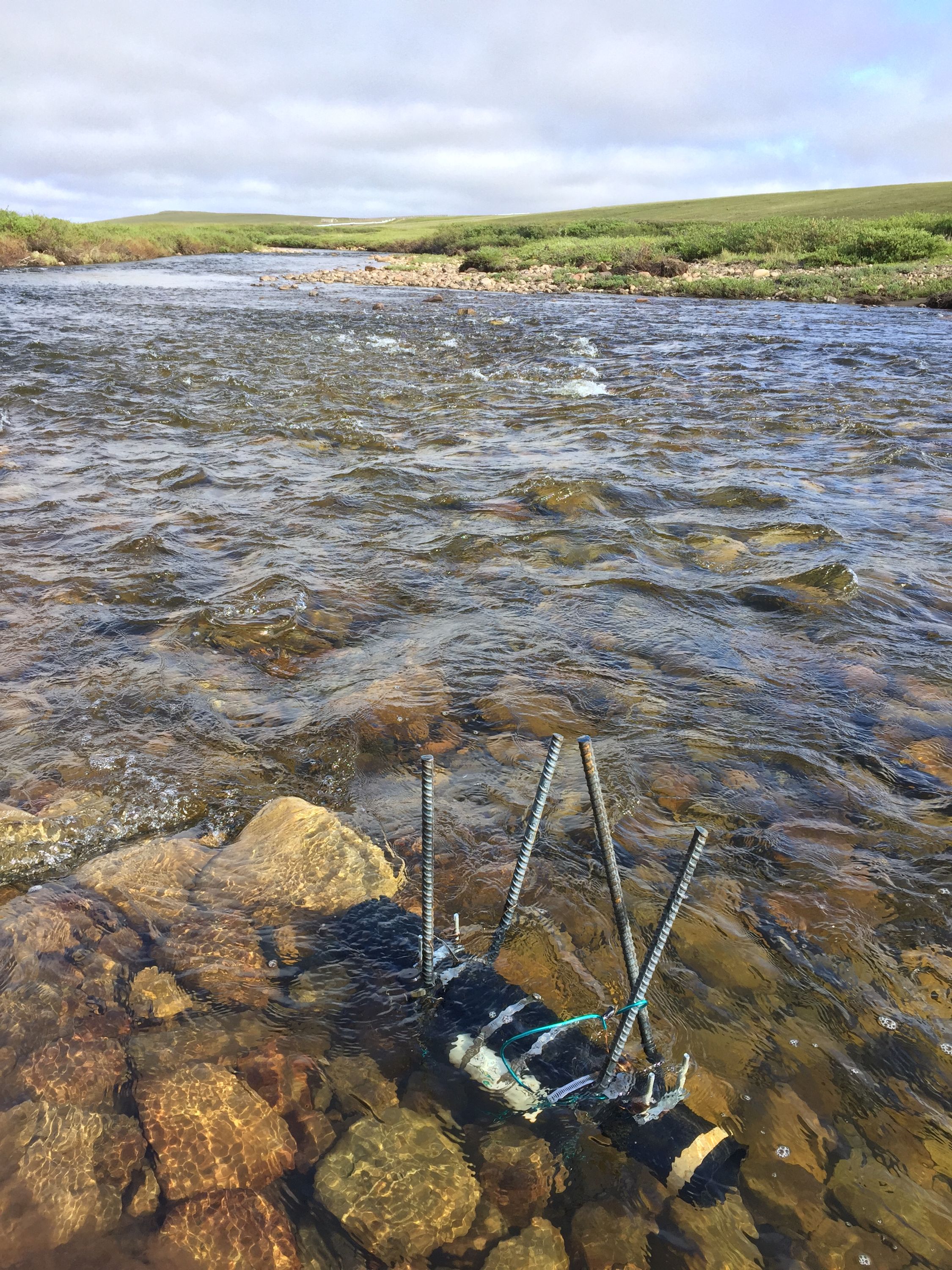 "This is problematic in Arctic studies," Zarnetske said, "especially because the Arctic is one of the most delicate and rapidly changing regions on the plant, and the shoulder seasons are lengthening and getting wetter. Without this data, it becomes more difficult to assess overall Arctic changes. And misinterpretation of the past data could occur."
Next, to demonstrate how collecting Arctic river data almost exclusively during June and July skews understanding of ecological changes in the Arctic, Shogren and Zarnetske placed novel rugged sensors in the Kuparuk River headwaters that autonomously measure—and store—carbon and nitrate levels in the water multiple times per hour, every day of each summer since 2017. These values are used to estimate the "pulse" of ecosystem changes and budgets – that is, how much carbon and nitrate moves from the watershed through the river.
Rivers are the lens that Zarnetske and Shogren use to view and understand landscapes and their ecosystems. "Carbon and nitrate measurements in river networks are powerful because the water comes from many sources—underground, the landscape, runoff, all of which produce ecosystem solutes," Shogren explained, "so studying river chemistry provides a way to understand changes to both the terrestrial and aquatic landscapes."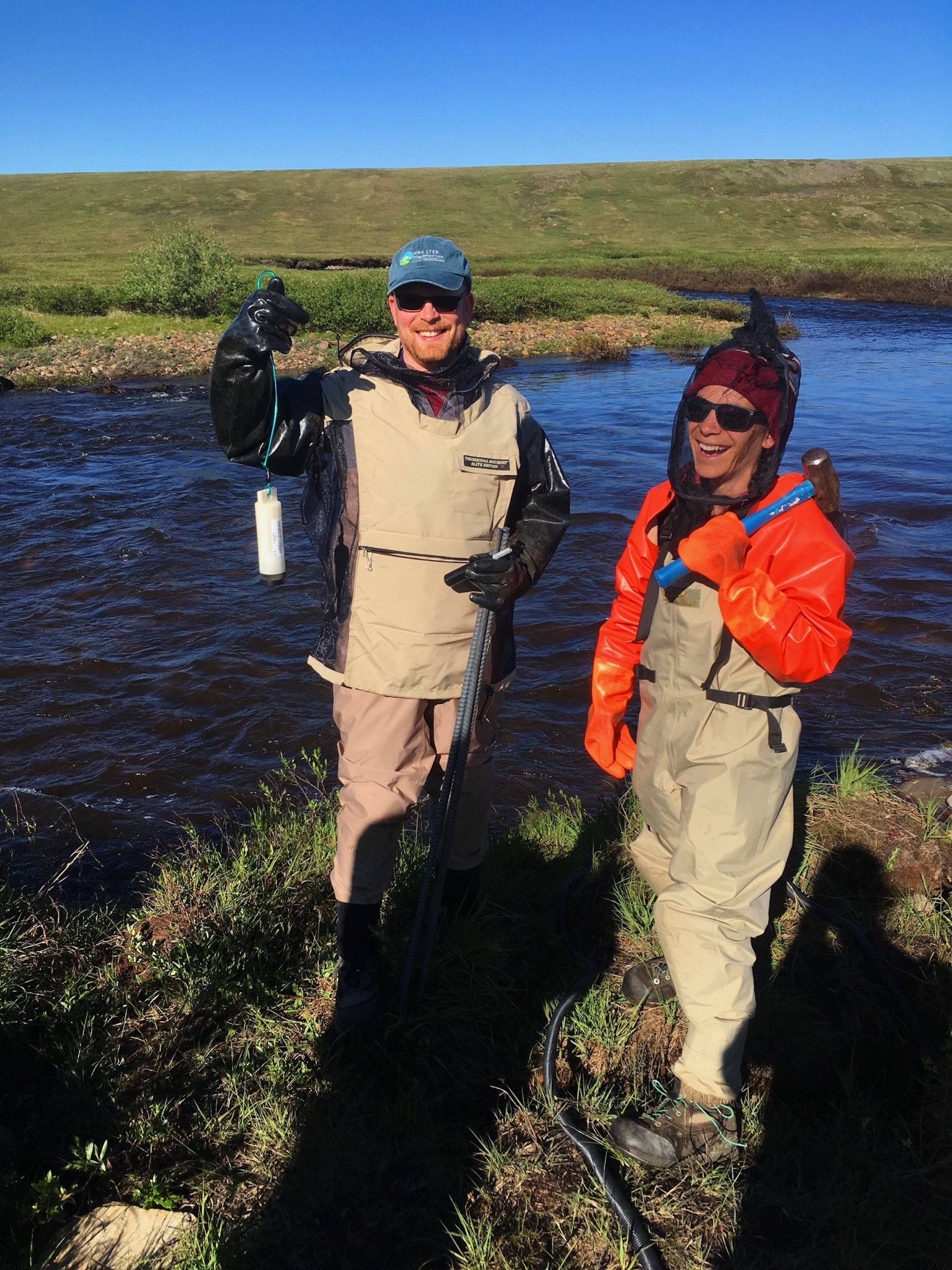 Zarnetske and Shogren found that about 30 percent of the annual "budget" of carbon and nitrate moving through the river water occurred during these often-ignored shoulder seasons. Previously unknown, this information indicates that even for one of most well-documented Arctic rivers in the world, there are still significant data collection gaps, where ecological activity has gone unnoticed during critical periods in these ecosystems.
"These findings beg the broader question, 'What other ecological information are researchers missing?' Zarnetske noted. "We [scientists] must address this major data gap in the research if we want to understand Arctic ecosystems fully."
"River exports are both sensitive to and indicative of broad ecosystem change, so accurately quantifying watershed exports could provide an early warning of ecosystem shifts in remote areas," Shogren added.
Although these data gaps are a significant concern, they also show scientists where, and when, to look for exciting future research opportunities and discoveries in the Arctic.
"We wanted to show the need to figure out how to solve these limitations of access to study sites and times," Zarnetske said, "especially with climate change affecting the Arctic so significantly. When we quantify details as Arial did, we see that we're missing a lot. If we [scientists] can see these findings as an opportunity to put a bit more energy and resources into these studies, it's going to be awesome what we can learn."
Banner image: The Kuparuk River is one of the most well-studied Arctic rivers in the world. The river begins its journey to the Arctic Ocean in the foothills of the Brooks Range on the North Slope of Alaska, and is frozen solid much of the year, typically only flowing from May to September. Photo: Arial Shogren
Share this story
Contact
Interim Department Chair:
Dr. Jeffrey Freymueller
(517) 355-4626

Department Office:
Natural Science Bldg
288 Farm Lane, Rm 207
East Lansing, MI 48824
(517) 355-4626
(517) 353-8787
geosci@msu.edu