McNamara makes list of "Top 100 Stories of 2017"
Release Date: Jan 10, 2018
Discover Magazine has named work done by EES' Dr. Allen McNamara in their list "Top 100 Stories of 2017". The paper titled "Compositionally-distinct ultra-low velocity zones on Earth's core-mantle boundary" was published earlier this year in Nature Communications. McNamara co-authored the paper with his former graduate student and lead author Dr. Mingming Li of Arizona State University (ASU).
The team, which also included Ed Garnero and Shule Yu of ASU, discovered that the Ultra Low Velocity Zones in Earth's mantle are not pockets of molten material as previously thought.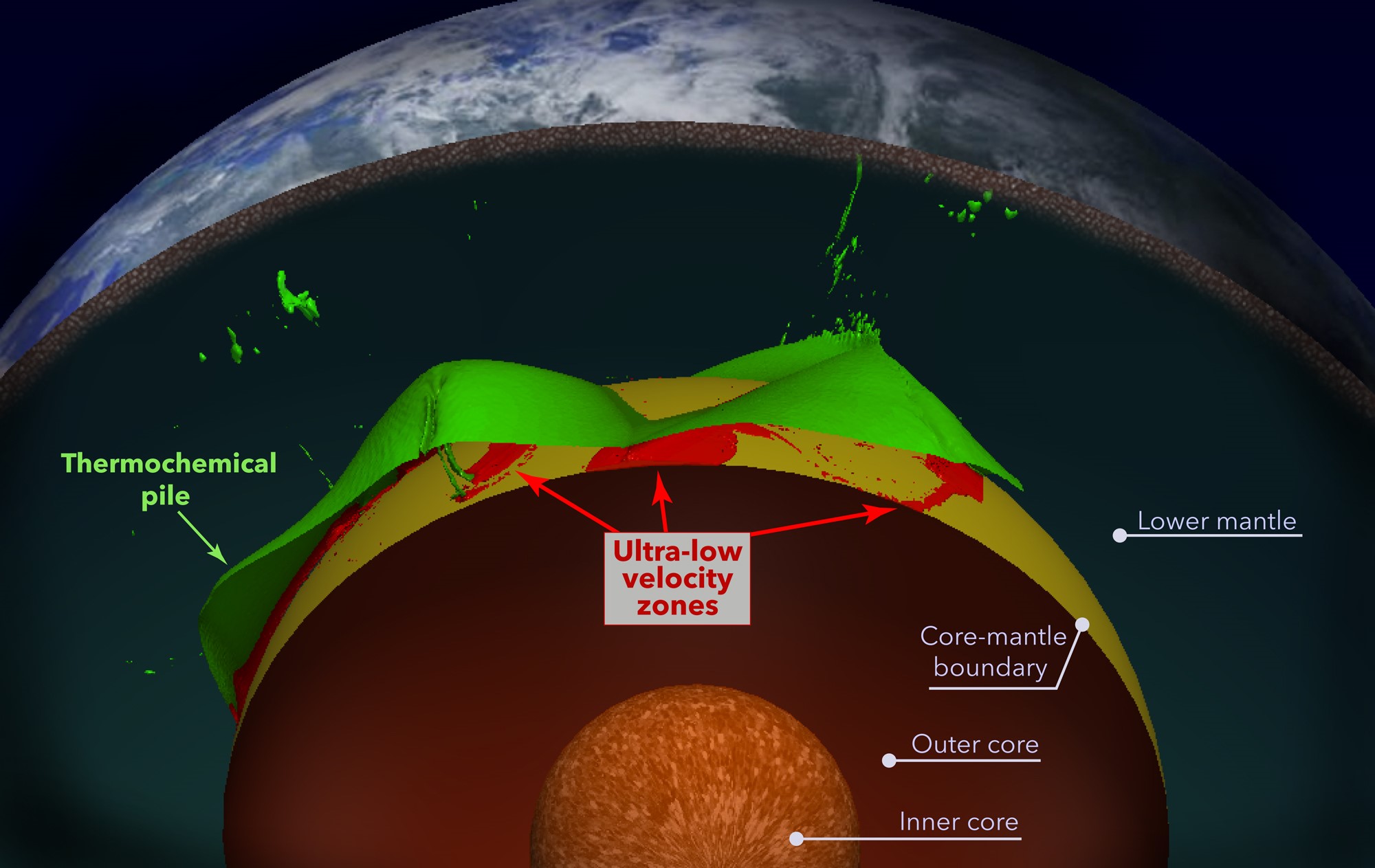 Earth's lower mantle and Ultra Low Velocity Zones
"We don't know what ultra-low velocity zones are," McNamara said. "They are either hot, partially-molten portions of otherwise normal mantle or they are something else entirely, some other composition. In fact, the seismic evidence allows for both possibilities. We decided to perform computational modeling of mantle convection to investigate whether their shapes and positions can provide the answer to that question."
Although the exact composition remains unknown, the geologically distinct nature of these materials suggests that they never fully mixed, even over billions of years. According to Li, "Deciphering this mystery undoubtedly hold a key to understanding the evolution of our planet."
Share this story
Contact
Department Chair:
Dr. David W. Hyndman
(517) 355-4626

Department Office:
Natural Science Bldg
288 Farm Lane, Rm 207
East Lansing, MI 48824
(517) 355-4626
(517) 353-8787
geosci@msu.edu