Martinez-Feria Awarded 2019 NIFA Post-Doctoral Fellowship
Release Date: Jul 29, 2019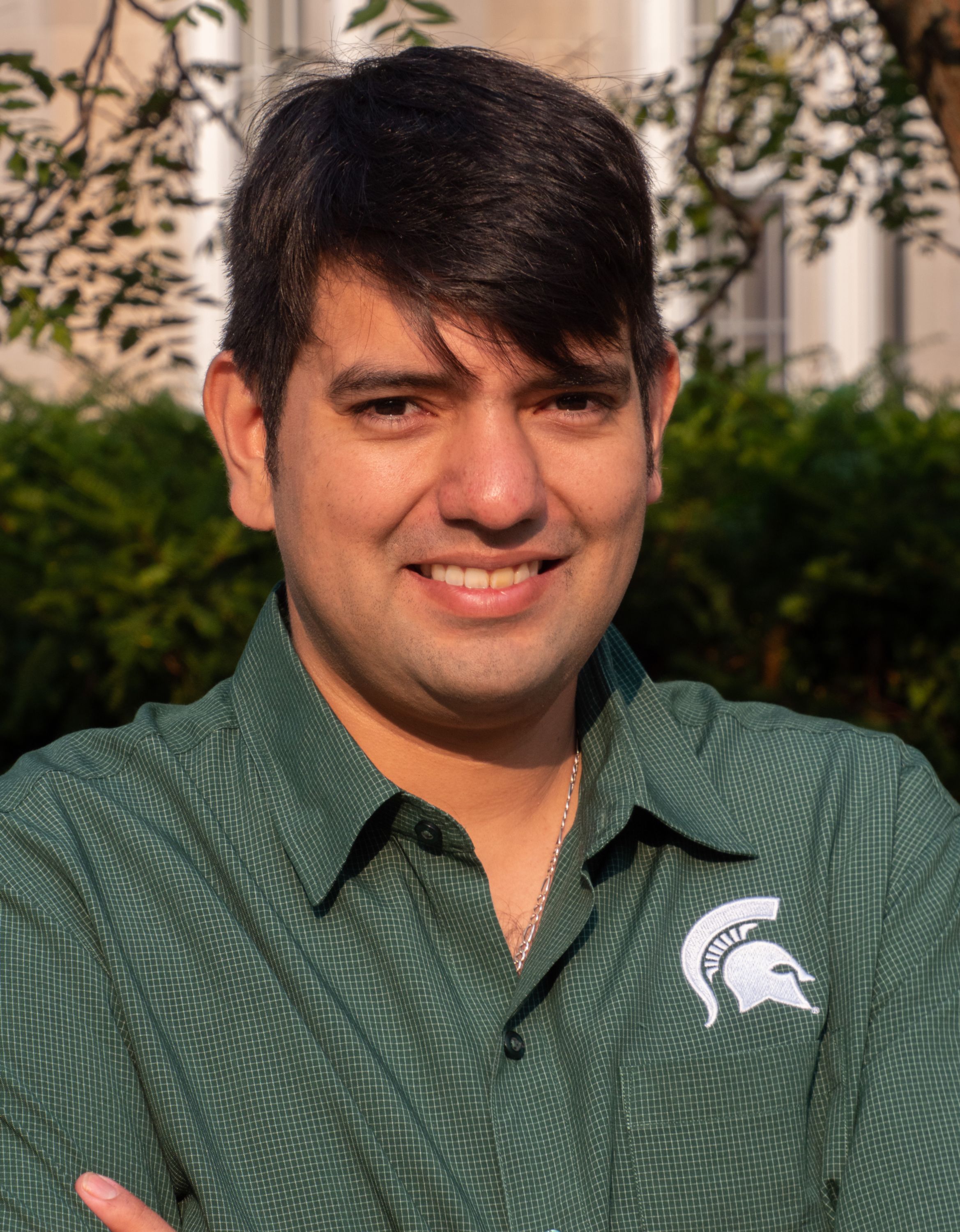 Earth and Environmental Sciences' Post-Doctoral Researcher Rafael Martinez-Feria received a National Institute of Food and Agriculture (NIFA) 2019 Agricultural and Food Research Initiative (AFRI) Post-Doctoral Fellowship. The two-year, $165,000 grant will support his research into the viability of mixed grain-bioenergy cropping systems for current and future climates.
About 40% of the corn grain grown in the United States currently is used to produce biofuels. This creates a competing interest with food production. Growing perennial biomass crops, like switchgrass, on marginal lands is often seen as a way of avoiding displacement of grain crops and eliminating land-use conflicts with food production. However, surging demand for grain in the Corn Belt has pushed crop production into many marginal areas within crop fields, which are more ecologically suited for perennial vegetation. This has led to low or unstable grain yields in these areas and diminished environmental quality in the region.
As Martinez-Feria explains, "We are trying to look at the areas that are under-producing and see what will happen if we produce perennial grasses in those areas in terms of energy output and environmental impact. And then predict or forecast how that calculation will change under the influence of climate change, 20, 30, 40 years down the road."
Martinez-Feria's mentor for the project is EES' Dr. Bruno Basso who has built a very robust data base of farmer's fields across the US. That information will be used to guide computer simulation models for the study.
According to Martinez-Feria, "We have information about how those fields yield over time. So, using that information we can understand which sectioned off areas of the field might benefit."
The models will compare soil and terrain characteristics, weather patterns and management factors to yield potential and variability of various grain and bioenergy crops in more than 500 farmers fields across eight Corn Belt states.
In the long term, Martinez-Feria has some additional objectives for the project, "I think we can start building a body of evidence that then policy makers and people that make decisions about how we grow crops, in the large scale, can act on. I'm super excited about the possibilities and the collaborations that we're going to be able to forge."
Martinez-Feria is a member of the Basso Computational Agronomy and Spatial Analytics Lab in the Department of Earth and Environmental Sciences. He is also collaborating with researchers of the Great Lakes Bioenergy Research Center at MSU.
When asked about his student, Basso commented, "Rafael is an outstanding scientist working on improving agricultural sustainability. His research will enhance our understanding of the impact of land uses on soil carbon storage, nutrient fluxes and productivity of agricultural and bioenergy crops. I am proud to have him as a critical asset in my lab and as a great example of excellence among my students."
The NIFA AFRI Post-Doctoral Award is a highly competitive grant given to post-doctoral researchers annually. MSU received seven of 71 total fellowships awarded in 2019 by NIFA. Established in 2008, the program is designed to fund research, education and extension efforts to help improve rural economies, increase food production, stimulate the bioeconomy, mitigate impacts of climate variability, address water availability issues, ensure food safety and security, enhance human nutrition, and train the next generation of the agricultural workforce.
Share this story
Contact
Department Chair:
Dr. David W. Hyndman
(517) 355-4626

Department Office:
Natural Science Bldg
288 Farm Lane, Rm 207
East Lansing, MI 48824
(517) 355-4626
(517) 353-8787
geosci@msu.edu