Fellowships and "Flipped Classrooms": Teaching and Learning Upended
Release Date: Dec 8, 2017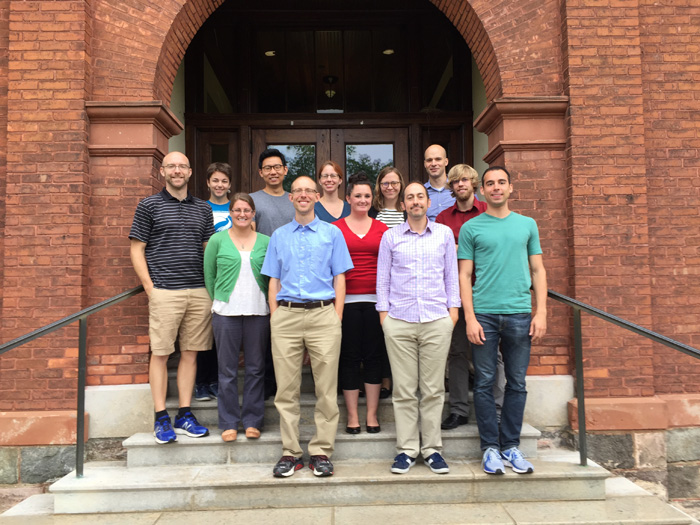 2017 SUTL Fellowship students and mentors
How does a teacher refinforce what they know about classroom learning? In this case, by "flipping it". Caitlin Kirby, graduate student in Julie Libarkin's Geocogniton Lab, has been awarded the Lyman Briggs Scholarship of Undergraduate Teaching and Learning Fellowship (SUTL). This one year, $5,000.00 award pairs outstanding graduate students with a faculty mentor to engage in research related to undergraduate teaching and learning. It also includes weekly meetings and seminars with other fellowship recipients to explore additional aspects of education.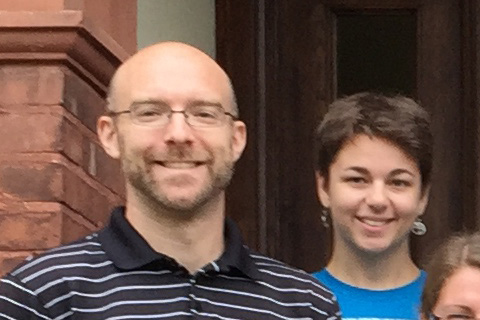 Dr. Peter White and Caitlin Kirby
Kirby is working with Dr. Peter White, Assistant Professor in the Department of Entomology and a faculty member of the Lyman Briggs College. Kirby worked for White during her undergraduate studies as a learning assistant in the biology lab. "She's somebody I know from experience is intrinsically motivated, she gets things done. When I saw her name on the list I thought that would be someone who would be great to work with on this project."
Kirby explained the project this way, "So we are going to be looking at some of the components of a flipped classroom to see what students utilize the most and what might be most effective then in promoting learning in that environment." Traditional classes have a lecture in class and the student works on exercises for homework. In a flipped classroom, students watch lectures as their homework and come to class ready to work on exercises and activities.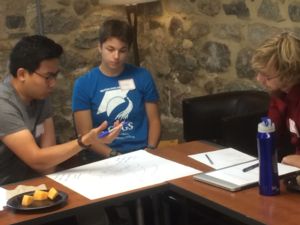 SUTL cohort discusses the topic of the week
Determining the approach to this research will be a joint effort between Kirby and White. "I want this to be a collaborative process so Caitlyn has ownership, so it's as much her research as it is mine." White said.
Kirby's enthusiasm for the project steams from her love for teaching. "I think that the fellowship is going to help me kind of reinforce my teaching skills and then my understanding of how to teach effectively. So I'm excited for that to help shape my career."
Contact
Interim Department Chair:
Dr. Jeffrey Freymueller
(517) 355-4626

Department Office:
Natural Science Bldg
288 Farm Lane, Rm 207
East Lansing, MI 48824
(517) 355-4626
(517) 353-8787
geosci@msu.edu