Excellence Awards for Dr. Julie Libarkin and Austin Parish
Congratulations to Dr. Julie Libarkin on receiving the College of Natural Science (CNS) Graduate Academic Advisor Award.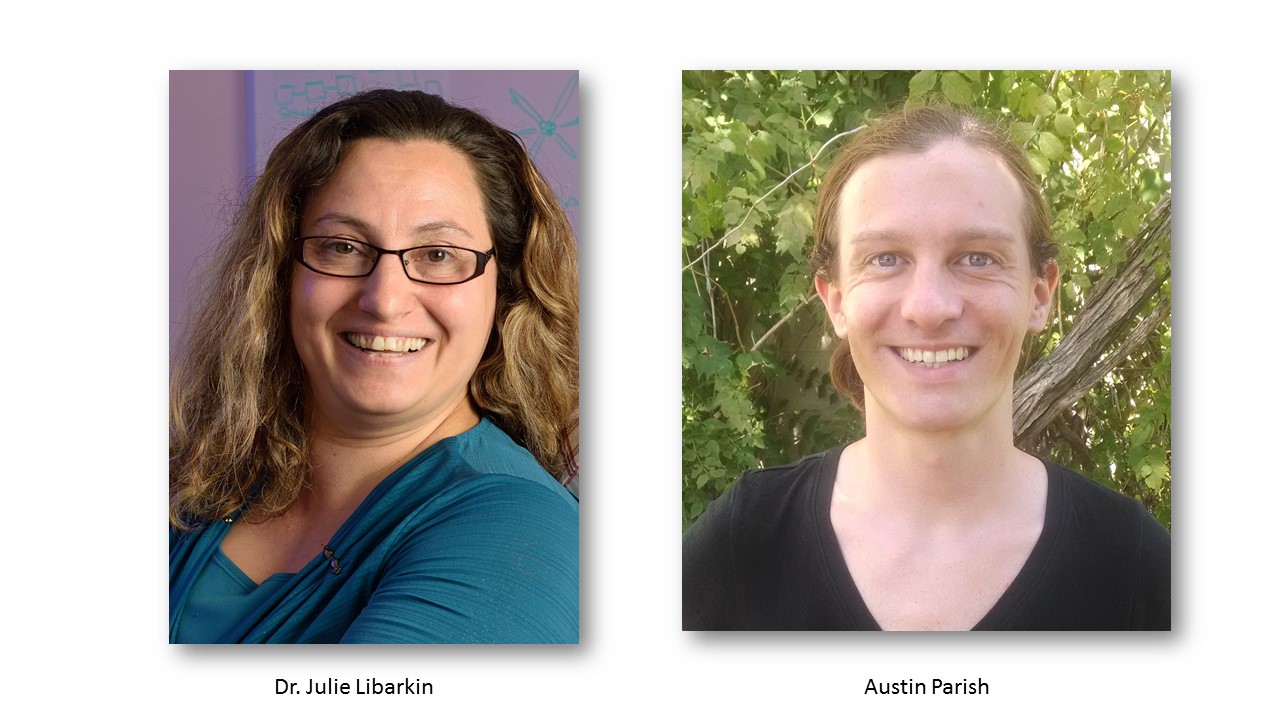 Also, congratulations to Austin Parish on receiving the Center for Integrative Studies-General Science (CIS-GS) Harlo Mervyn Mork Memorial Excellence in Teaching Award. The ceremony was held Friday November 11, 2016 during the College Faculty Meeting. Awards were presented by CNS Dean R. James Kirkpatrick.