EES's Dr. Joyce Parker Brings "Problem-Based Learning" to Science Classrooms.
Student engagement is the holy grail of any classroom, but especially when it comes to teaching science. So what happens when you hand students a scientific-based, real-life scenario and ask them to solve it? Problem-Based Learning. By collaborating in small groups, students are encouraged to analyze problems, ask questions, pose hypothesis and construct solutions. As a result, they obtain a deeper understanding of the subject matter and become more engaged in the learning, which makes for stronger, independent learners.
EES Assistant Professor and veteran educator Dr. Joyce Parker is helping K-12 science teachers implement this exciting alternative to traditional classroom learning through a series of four books. The series was developed in collaboration with Tom J. McConnell, Ball State University, and Janet Eberhardt, MSU Division of Science and Mathematics Education.
The first two books: Problem-Based Learning in the Life Science Classroom K-12 and Problem-Based Learning in the Earth and Space Classroom K-12 are both informative and practical.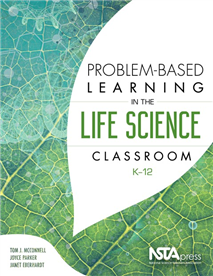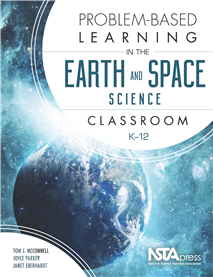 According to a review in Green Teacher: "The guide includes detailed lesson plans, interesting activities, sections which focus on "conceptual barriers" that can pose a threat to stu­dents' understanding, useful informa­tion about safe and ethical practices and alignment with Next Generation Science Standards."
The National Association of Science Teachers commented: "The authors not only facilitated the National Science Foundation–funded PBL Project for Teachers but also perfected the problems in their own teaching. You can be confident that the problems and the teaching methods are teacher tested and approved."
The next two books, which feature Physics and Professional Development content, will debut within the next year.