EES Welcomes Freymueller as New Endowed Chair
Release Date: May 23, 2018
The Department of Earth and Environmental Sciences is proud to welcome Dr. Jeffrey Freymueller as the Endowed Chair for Geology of the Solid Earth.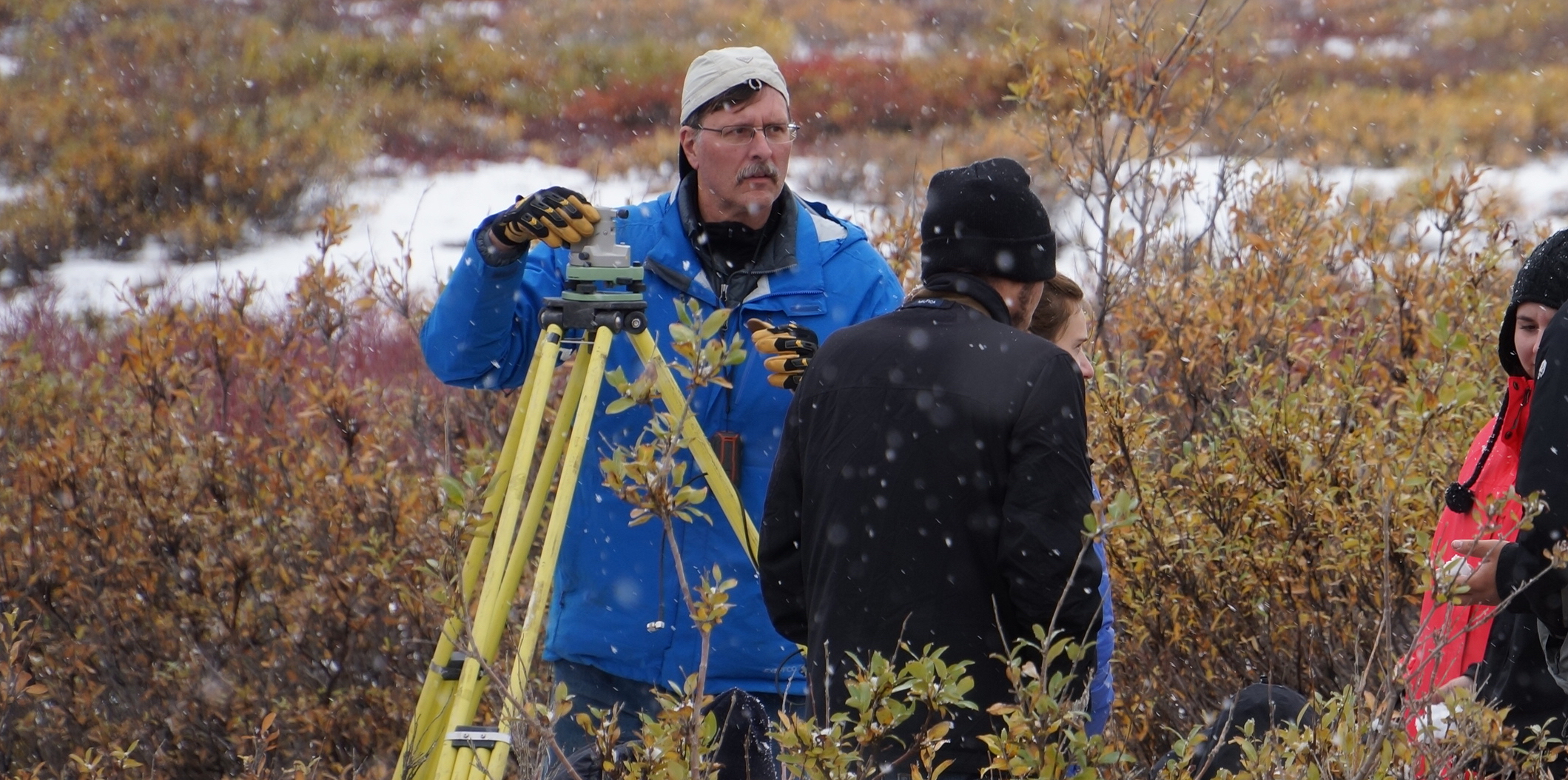 Freymueller is an internationally-recognized leader in the field of geodesy, which utilizes satellites from the Global Positioning System (GPS) to make highly precise measurements of movement on Earth's surface. His research activities are far-reaching, and he has made discoveries along a wide range of topics including elucidating large-scale plate tectonic processes, understanding how faults move, measuring the continuing rebound of the Earth's surface from the melting of ice-age glaciers, inflation and deflation of volcanoes, and interpreting how changing water and ice levels deform the Earth's crust. He is particularly well-cited for his work on using GPS to understand the crustal deformation in China, related to the formation of the Himalayas. As Freymueller explains, "I am drawn to exploratory work and the study of places and processes we do not know much about; I would rather provide the first decimal place of a fundamental new result than one more decimal place to a well-known result."
Freymueller received his B.S. from Cal Tech in 1985 and his Ph.D. in Geophysics from the University of South Carolina in 1991. During his Ph.D., he was also a member of the technical staff at the Jet Propulsion Laboratory in Pasadena, CA. After his graduate studies, he was a Postdoctoral Research Associate at Stanford. He joined the University of Alaska Fairbanks as an Assistant Professor in 1999, with appointments at both the Geophysical Institute and Department of Geological Sciences. He remained at Fairbanks, where he became a full professor in 2004.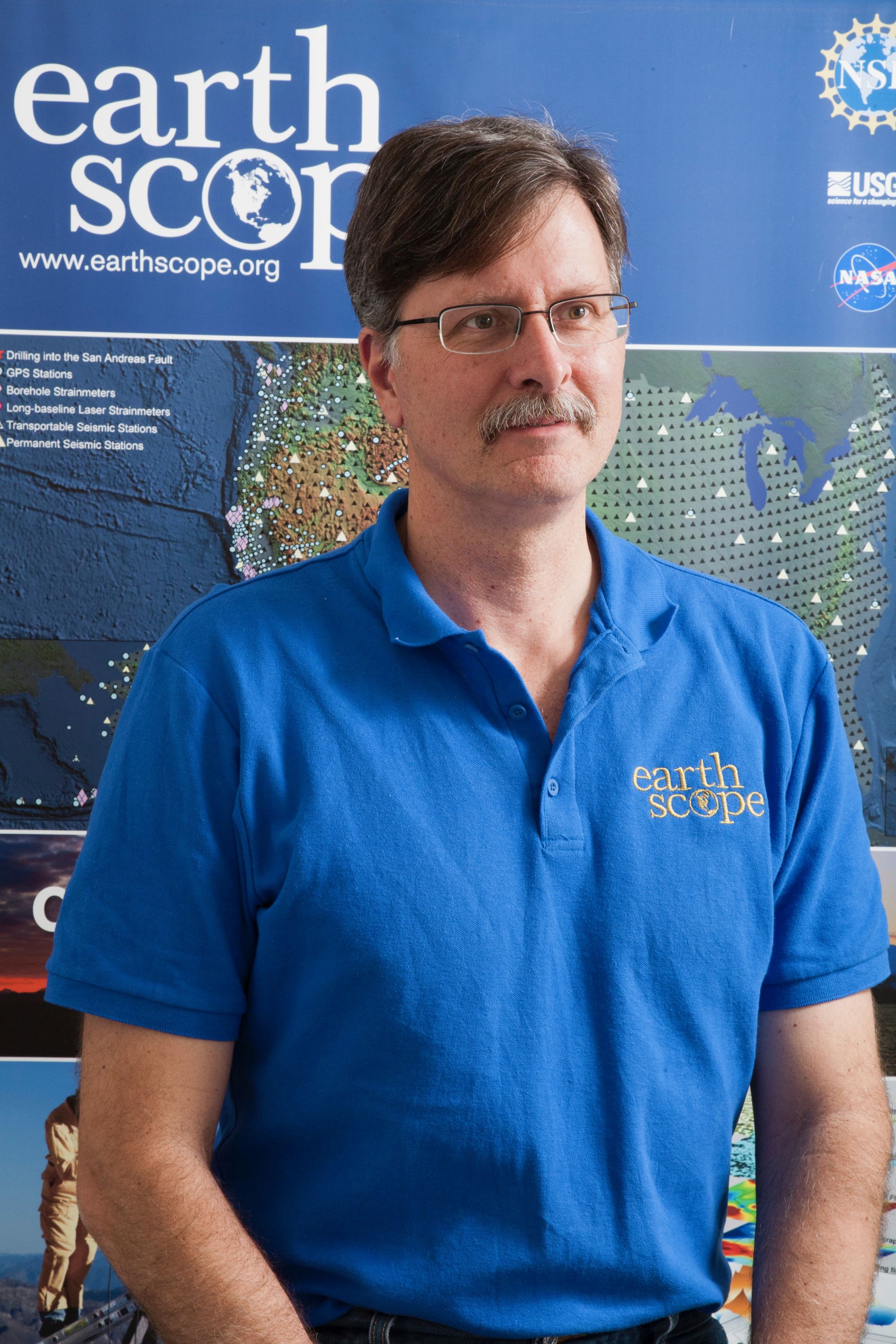 He is currently Director of the Earthscope National Office. Earthscope is a long-term, large-scale, NSF-funded program to study the structure and evolution of North America and associated hazards through the deployment of thousands of geophysical instruments throughout the country.
Freymueller is well-known for carrying out extensive and successful leadership service on top of his high research productivity. In addition to directing the Earth Scope National Office, he has been involved in numerous large, community-scale organizations, including the University NAVSTAR Consortium (UNAVCO), Incorporated Research Institutions for Seismology (IRIS), Southern California Earthquake Center (SCEC), the International Union of Geodesy and Geophysics (IUGG), Geodynamic Processes at Rifting and Subducting Margins (GeoPrisms), and the American Geophysical Union (AGU). He was also an associate editor for the Journal of Geophysical Research and Journal of Geodesy, and editor in chief for the International Association of Geodesy Symposia Series.
EES Department Chair Dr. David Hyndman is enthusiastic about the hire. "We are very excited to have Dr. Jeff Freymueller joining us in the Department of Earth and Environmental Sciences this fall; his expertise is complementary to existing strengths of faculty in the department, including the three additional endowed solid earth faculty we hired in the last two years. His expertise fills an important gap in both research and teaching at MSU, and builds a strong foundation for growth of the department moving forward."
Share this story
Contact
Interim Department Chair:
Dr. Jeffrey Freymueller
(517) 355-4626

Department Office:
Natural Science Bldg
288 Farm Lane, Rm 207
East Lansing, MI 48824
(517) 355-4626
(517) 353-8787
geosci@msu.edu