EES Undergrad Awarded Grand Prize at AGU
Release Date: Dec 14, 2021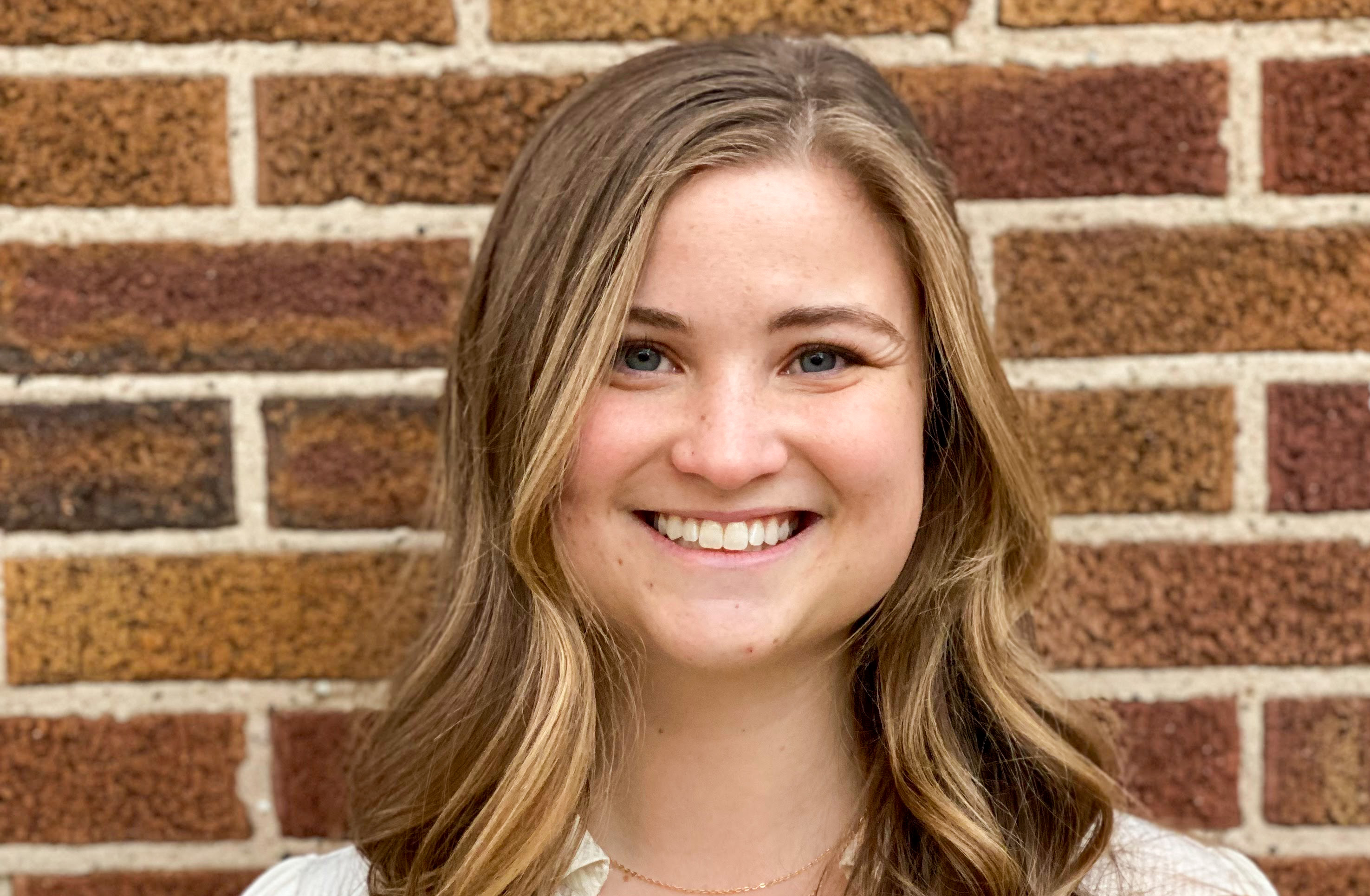 EES Undergraduate Senior Addy Pletcher and her partner, Shuyu Chang of Pennsylvania State University, received a Grand Prize in the American Geophysical Union's Freilich Visualization Competition. The contest provides an opportunity for students to demonstrate creative ways to use visualization to present complex problems in the Earth and space sciences as well as transdisciplinary sciences. This submission was based on work completed by the pair's NASA DEVELOP team during their 2021 Summer Internship.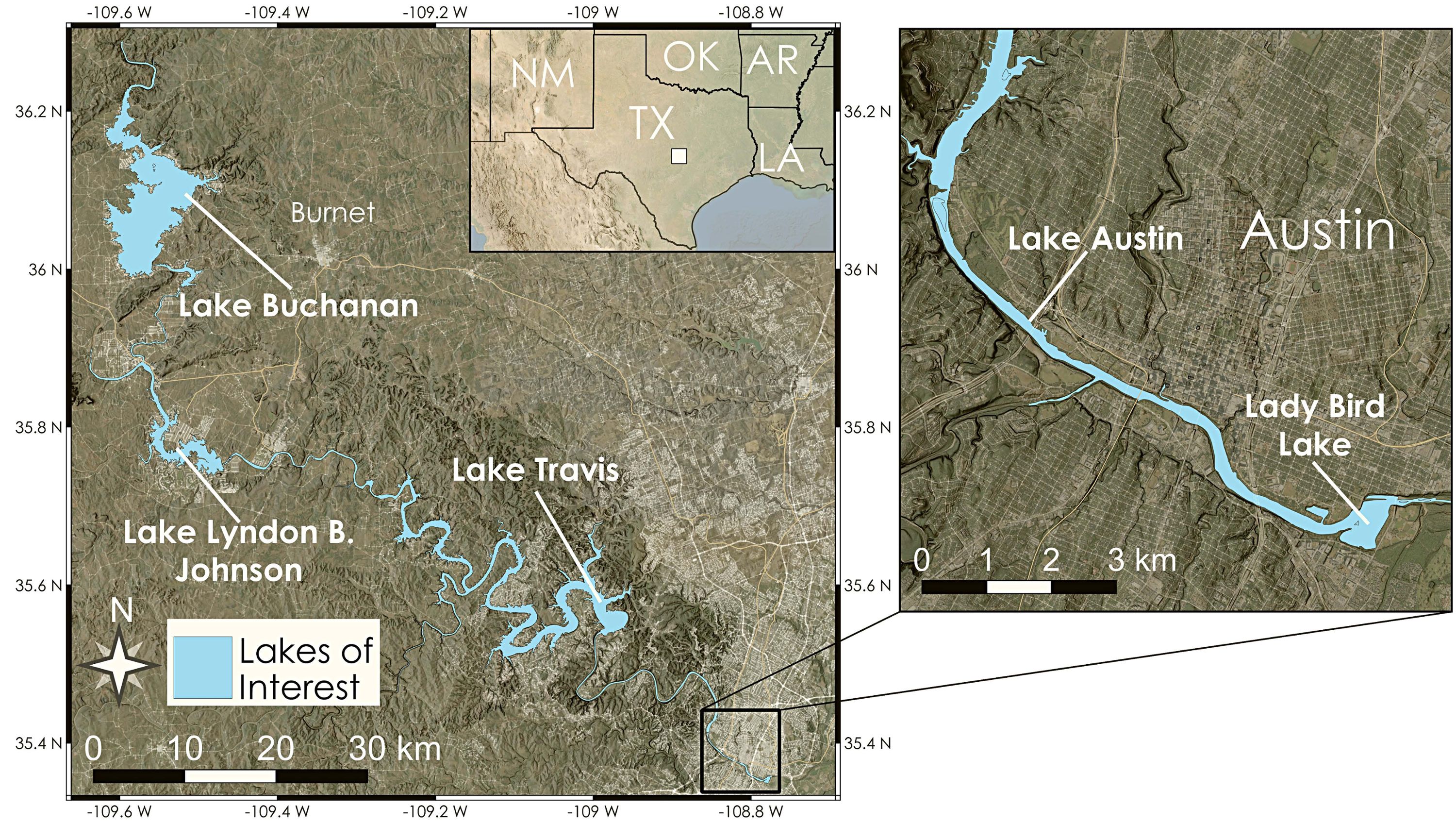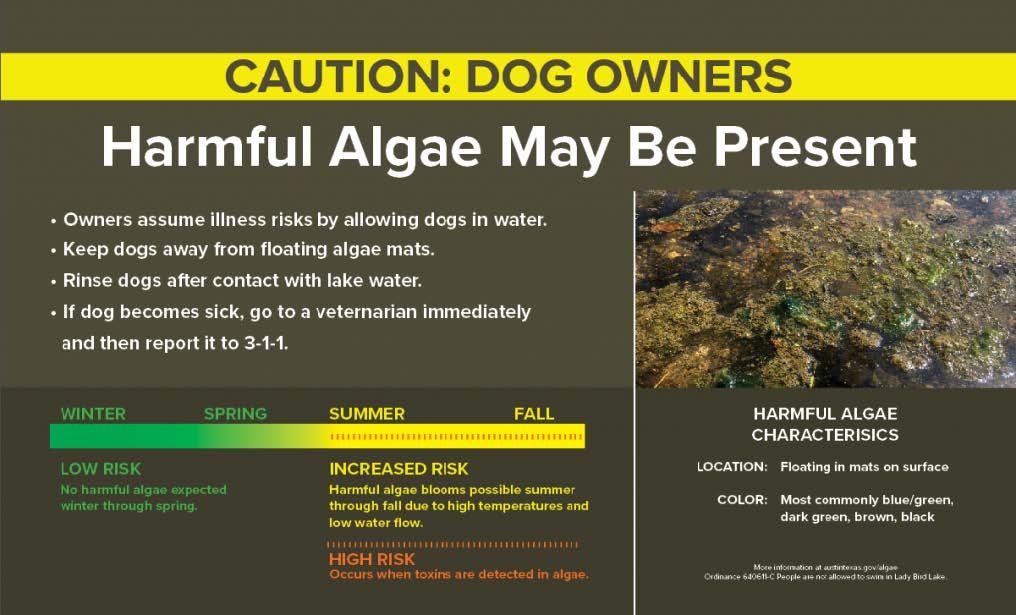 The Highland Lakes Chain is a large residential and tourist area in Austin, Texas. Since 2019, harmful algae blooms in Lady Bird Lake and Lake Travis, two reservoirs within the chain, have resulted in mass canine death, harmful cyanobacteria, and high levels of neurotoxins. Although water sampling and lake monitoring have been done for decades by the City of Austin Department of Watershed Protection and the Lower Colorado River Authority, it wasn't enough.
According to Pletcher, "There have been dog deaths within 30 minutes of consumption. So that's why this was an urgent problem that needed to be dealt with. And while there's no threat to humans at this time, we don't know that that won't happen with hotter temperatures and warmer longer seasons. And this is right where the water treatment plant is for all of downtown Austin."
The DEVELOP project was designed to improve real-time monitoring of environmental proxies relevant to algal events in the Highland Lake Chain and to aid in cost-effective, timely, and informed decision making for lake management.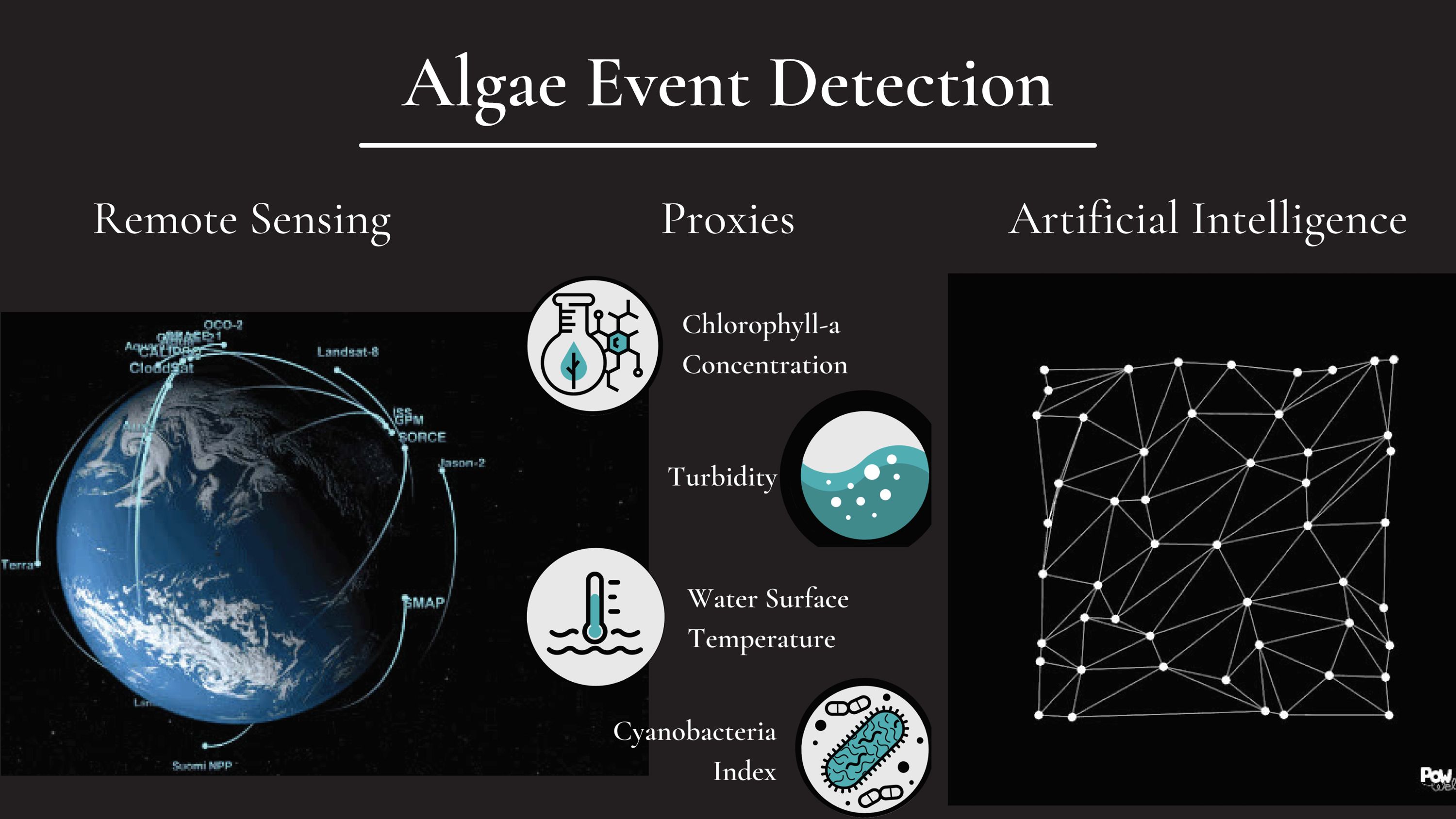 The solution involved using remote sensing and artificial intelligence to help detect levels of 4 environmental proxies. These included chlorophyll, turbidity (the amount of sediment in water), water surface temperature and cyanobacteria. Then the team built the Lake Algal Monitoring Dashboard (LAMDA), a program that takes the proxy data and allows the user to adjust the parameters such as time, date and levels.
According to the contest submission, "The availability and processing ease of continually updating remote sensing datasets allow end users to move beyond traditional field-based methods for water quality monitoring, which has previously been focused on data collection typically at a limited number of sites and bi-monthly interval."
Pletcher explained, "Overall, our project enables the partners in Austin, Texas, to implement Earth observation products into their current decision-making framework regarding lake management and protections, which would save costs from lab water testing and provide timely warnings."
"I am looking at going into hydrogeology or hydrology, with an emphasis in the technology like remote sensing, GIS, machine learning, and modeling." Pletcher said. "You cannot do a hydro project without speaking to the geologists and the ecologists, and the engineers. It's so multifaceted, and there's so many directions that you can go with it. And I think the DEVELOP project contributed to that spike in my interest there."
You can watch the grand prize winners' presentations at the NASA exhibit booth in the exhibit hall at the AGU Fall Meeting on Tuesday, 14-Dec., and Wednesday, 15-Dec., from 11:15am to 12:30pm CT.
---
Banner Image: Imaging of Chlorophyll-a concentrations in the entire Highland Lakes Chain. (Credit: Addy Pletcher)
Contact
Interim Department Chair:
Dr. Jeffrey Freymueller
(517) 355-4626

Department Office:
Natural Science Bldg
288 Farm Lane, Rm 207
East Lansing, MI 48824
(517) 355-4626
(517) 353-8787
geosci@msu.edu