BUILDING A COMMUNITY VISION FOR ANTIRACISM IN THE GEOSCIENCES
Release Date: Jul 9, 2021
Geoscience organizations play a central role in shaping the discipline by influencing attitudes, setting standards and providing benefits to their members. Although many organizations within the geoscience community have released statements calling out societal racism and discrimination, geoscience remains one of the least diverse fields among science and engineering.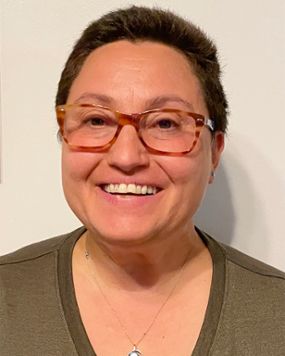 To address this issue, geoscience researchers from all over the country, including Michigan State University's Julie Libarkin, recently published a ground-breaking Perspectives article in the journal Nature Communications, recommending specific antiracism action steps for the geoscience field.
The paper, titled "An actionable anti-racism plan for geoscience organizations," lays out a 20-point antiracism plan that these groups can implement to become more inclusive and accessible.
Libarkin, a professor of environmental science in the College of Natural Science, runs the Geocognition Research Laboratory at MSU, investigating how people perceive, understand and make decisions about the planet and human impacts. Currently, her research focuses on model-driven research design, community-engaged research, and mentoring to address access, inclusion, equity and justice in STEM and academia.
"Addressing racism in geoscience — and academia at large — is not easy, but it is possible," she said. "Accepting racism as part of our history and system, we can take action to combat racist structures, including targeting, recruiting, promoting and retaining BIPOC students and colleagues; building transparency and accountability into all decision-making; valuing research with BIPOC communities through, for example, increased funding; and ensuring our work is accessible and inclusive to all," she said. "We will know we have gotten closer to being antiracist when our scientific communities reflect the diversity of the general public."
The plan outlines six fundamental constructs for antiracism — identity, values, access, inclusion, equity, and justice — that encourage individuals, communities and institutes to acknowledge racism and intersectionality, be transparent and accountable, remove barriers to opportunities, embrace and accommodate all members, address racist and discriminatory history, and tackle colonial and parachute science (research typically conducted in low-income countries by international scientists and published without including local researchers), which they base their plan around. It then identifies 20 actions that can be taken within these areas to combat racism and discrimination including adopting inclusive ethics and conduct codes, addressing barriers for the retention of minorities, and equal compensation for all paid work.
The authors suggest that to implement their plan, organizations will need to engage with all historically underrepresented and marginalized communities (Black, Indigenous and other people of color, people with disabilities, members of the LGBTQ+ community, foreign nationals and women) within the geoscience discipline. They argue that this plan may also be applicable to other disciplines to help fight racism and discrimination.
Read more about Libarkin's thoughts on building a community vision for antiracisim in the geoscience field and academia at large in her recent Faculty Voice published by MSU Today.
Contact
Interim Department Chair:
Dr. Jeffrey Freymueller
(517) 355-4626

Department Office:
Natural Science Bldg
288 Farm Lane, Rm 207
East Lansing, MI 48824
(517) 355-4626
(517) 353-8787
geosci@msu.edu