Basso Works with Gore on Carbon and Climate Change
Release Date: Nov 1, 2019
Dr. Bruno Basso, Foundation Professor in the Department of Earth and Environmental Sciences, was recently invited by former Vice-President and Nobel Peace Prize winner Al Gore to be a panelist at the Climate Underground 2019 Conference. The conference explores how regenerative agriculture can be an essential component of a strategic plan to solve climate change, while at the same time improving nutrition and enabling healthier people and communities.
Owned by the Gore Family, Caney Fork Farms is cultivating the land in a way that helps to remove excess carbon from the atmosphere and store it in the soil and plant matter. They are also studying the results of those practices firsthand with a diverse, interdisciplinary team of scientists, which includes Basso. He sees the importance of carbon in the soil this way, "The more carbon you are able to store in the soil the higher the biological potential and the health of that soil to sustain crop productivity. A soil with high organic matter stores more water and nutrients than one with low organic matter. With higher soil carbon, you are able to better face drought as result of climate change."
Basso has been helping Gore understand the fate of soil carbon, crop productivity and quality on his farm over the last year using remote sensing and crop modeling system analysis. Gore asked Basso to investigate two specific questions: How much carbon is stored in the soil at Caney Fork Farm? Are we gaining or loosing carbon? Basso looked at the amount of carbon in the soil at Caney Fork Farms from 1988 to the present in response to land management. He went back in time with NASA's remote imagery and new high-resolution commercial satellites to look at what happened to the farm over that period. Based on recent soil samples taken at the farm, Basso showed in 3-D how soil, climate, landscapes and management affected soil carbon and plant productivity over the years and across the farm.
Basso also projected the amount of carbon to be sequestered in the future based on the type of farming methods used. "In 1988 they had 1.1% organic carbon in the soil, in 2019 they 1.6%. They gained 10 tons of stored carbon per hectare in 30 years. That means 325 kilograms of soil carbon stored per year by doing proper regenerative soil management."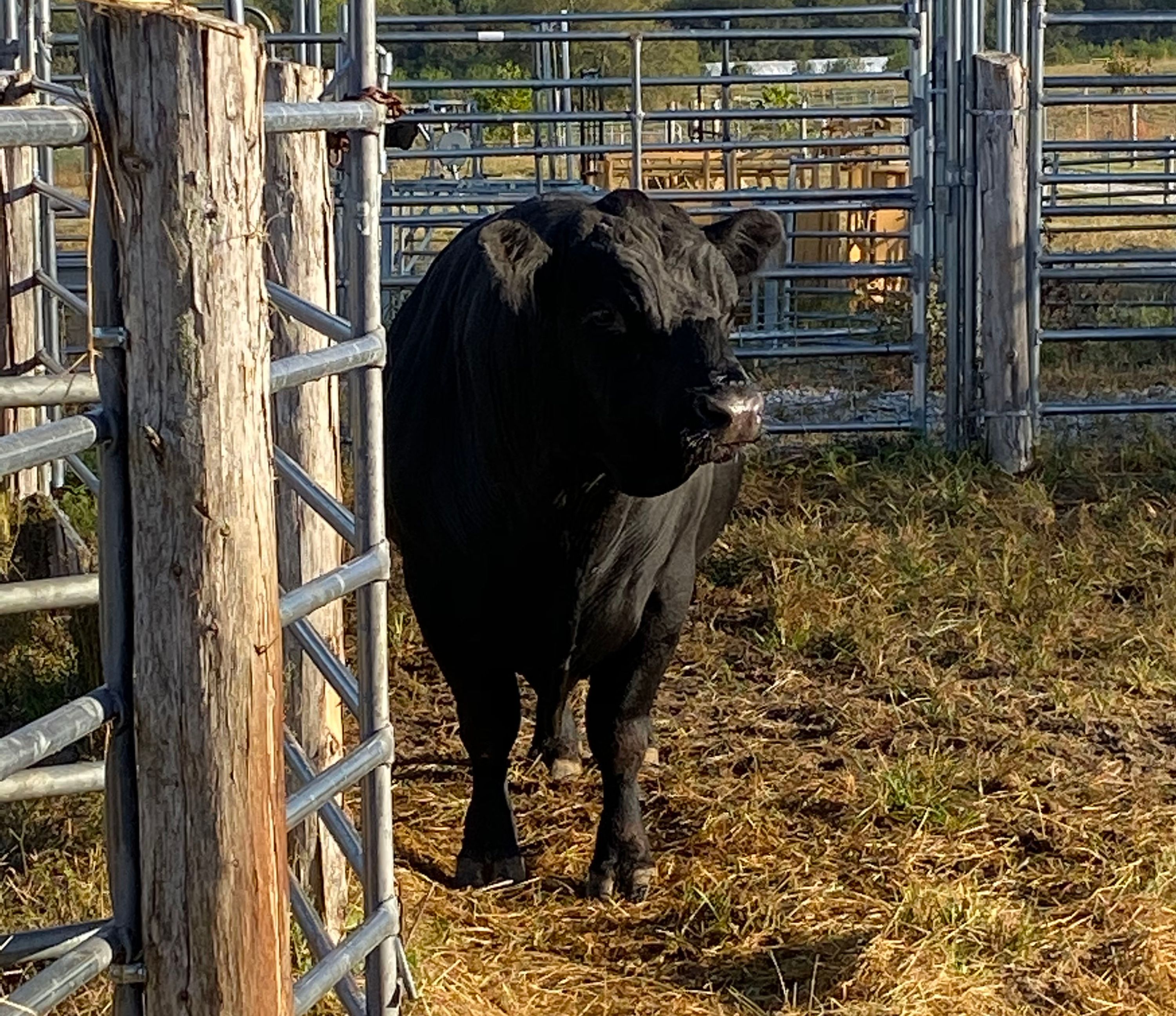 Caney Fork Farm uses planned grazing of livestock herds, including cattle, sheep and pigs, in conjunction with grassland and agroforestry ecology. Lush grasses and clovers provide a year-round supply of nutrient-dense forage for livestock. While overhead, a steadily maturing tree canopy will provide cooling shade, diverse seasonal forage and wind breaking shelter.
Basso uses his SALUS (System Approach to Land Use Sustainability) model to predict the growth of the plants available for grazing. According to Basso, "If you let cattle eat to the base of the plant, the excess fiber generates more methane gas emissions from cows. If they eat top soft and nutrition leaves, then cows can reduce methane emissions. Rotational grazing reduces methane emissions and improves meat quality".
So, what will happen to Caney Forks Farm under climate change? Basso predicted "Given increased CO2 which stimulates plant growth, and at the same time increased temperature shorten the growth cycle and reduces yield, the final outcome is that plant biomass and soil organic carbon at Caney Fork Farm may remain stable or slowly increase given the permaculture, but if they were to change their current management, the carbon would go down and quickly go back to the original 1 % they started from."
The Climate Underground conference focused on important research and policy areas to advance the development of regenerative practices that reduce carbon emissions, promote soil health and protect Earth's biodiversity. Stakeholders from across the agriculture and food sectors shared experiences, lessons, ideas, and had the opportunity to forge deeper collaborations with one another. When asked about the conference Basso replied, "It was a privilege to be part of an elite group of people invited to attend, from chefs to scientists, to policy makers and industry affiliates. All the attendees had one thing in common, passion and quality work to reduce the impact of climate change on food production and quality by protecting our soils."
ADDITIONAL MEDIA COVERAGE OF THE GORE CLIMATE UNDERGROUND CONFERENCE:
https://www.bloomberg.com/news/articles/2019-10-30/al-gore-says-regenerative-farming-can-help-slow-climate-change
https://www.washingtonpost.com/lifestyle/food/this-is-really-dangerous-al-gore-warns-of-a-looming-food-crisis-caused-by-climate-change/2019/10/21/bd3eec7e-f1cf-11e9-89eb-ec56cd414732_story.html
Share this story
Contact
Interim Department Chair:
Dr. Jeffrey Freymueller
(517) 355-4626

Department Office:
Natural Science Bldg
288 Farm Lane, Rm 207
East Lansing, MI 48824
(517) 355-4626
(517) 353-8787
geosci@msu.edu