Basso Named AAAS Fellow
Release Date: Jan 26, 2022
EES' Bruno Basso is among nine MSU scientists awarded the distinction of Fellow by the American Association for the Advancement of Science, or AAAS, this year. This honor recognizes AAAS members for extraordinary achievements in advancing science.
AAAS is the world's largest general scientific society and being elected an AAAS Fellow is among science's top distinctions. AAAS Fellow's lifetime honor comes with an expectation that recipients maintain the highest standards of professional ethics and scientific integrity.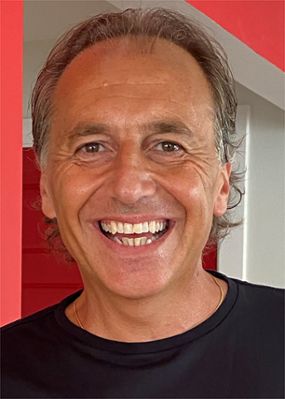 Basso, an MSU Foundation Professor in the Department of Earth and Environmental Sciences, was recognized for his distinguished contributions to the field of agronomy, with particular reference to quantitative modeling and the application of precision technologies in modern cropping systems.
"I was thrilled by the news of being elected an AAAS Fellow," Basso said. "I study how we can better manage our soils and plants under a changing climate to continue to produce sufficient food to feed a growing population while protecting our natural resources. Eating is an agricultural act, but the protection of the environment is an act of community service for the well-being of the planet. Being recognized by the AAAS for creative science and an impact on society is a privilege and a sign of being valued. This is priceless. I sincerely thank the nominators and the committee who thought I was worthy of such a prestigious award, which would not have been possible without the hard work of the members of my lab."
Basso's research explores water, carbon, nitrogen cycling and modeling in agro-ecosystems, and spatial analysis of crop yield, with his modeling focused on extending soil-crop-atmosphere models to spatial domains at the field scale and, in particular, on developing, testing, and deploying SALUS (System Approach to Land Use Sustainability), a next-generation process-based model that integrates crop productivity with water, carbon and nutrient fluxes in a spatially explicit manner.
Department Contact
Department Chair:
Dr. Jeffrey Freymueller
(517) 355-4626

Department Office:
Natural Science Bldg
288 Farm Lane, Rm 207
East Lansing, MI 48824
(517) 355-4626
(517) 353-8787
geosci@msu.edu