Giving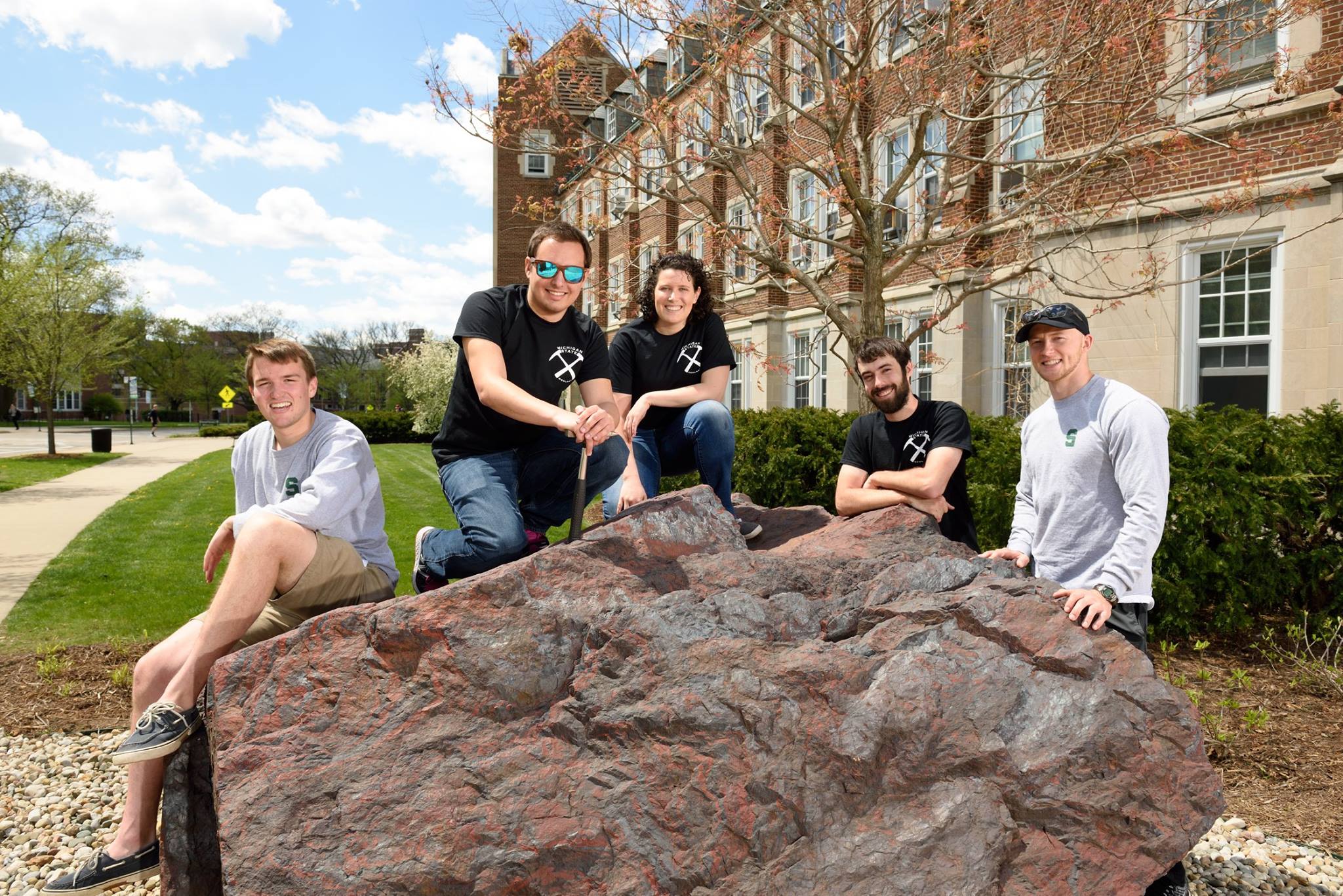 We are very grateful for the generous contributions of many Department Alumni and Friends over the years, which have established scholarship and endowment funds to help maintain the quality of the education we offer.
Gifts make a difference
We are very fortunate to have an extensive and loyal alumni base. Thank you for your generosity and tangible investment in our future. The support of our Alumni and friends is critical to our goal to educate and engage students to become scholars, effective leaders, and globally competitive professionals. Your generosity makes it possible for us to recruit world-class faculty and students. Each gift reflects a shared belief that higher education is important to society. There are many ways to become involved.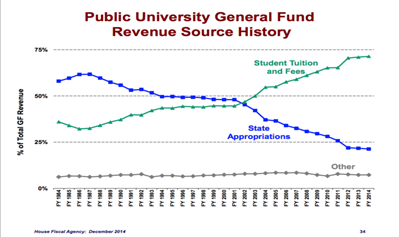 The current business model of reduced state support (MSU receives less than 20% of total revenue from state sources, see above graph), more grant demands on faculty, blended MOOC's, contract employees, higher tuition cost (thus, more student time spent in part-time jobs) and other factors tend to reduce student/faculty contact interaction we believe is critical to our educational goals. Our departmental goal is to be ranked in the top tier of the Earth Science Departments of our Big Ten conference and in the top fifty universities nationally.
Following are the established gift accounts within the department. You can make a gift online or by sending a check to MSU. If you are sending a check, the check must be made out to "Michigan State University" and indicate exactly how or where you wish the funds to be used. Use the gift code listed with each fund to help specify the purpose.
Discretionary Funds
Geological Sciences (A507)
This discretionary fund provides the department with the most flexibility as gifts are used for areas of the greatest need.
Discretionary Fund for the Department of Geological Sciences (A5072)
This discretionary fund supports conference travel, field trips, and research.
Thomas H. and Catherine S. Mall Endowed Discretionary Fund (A50721)
For educational and research opportunities related to the petroleum industry.
Harley and Rebecca Hotchkiss Endowed Chair's Discretionary Fund for Geological Sciences (A50770)
Used at the discretion of the Chairperson.
Neal Research and Scholarship Endowment for the Department of Geological Sciences (A5076)
For undergraduate scholarships, graduate fellowships or technology enhancements.
Research Funds
Warren and Anneliese Wood Research Endowment (A50713)
Based on outstanding academic record. For groundwater related research.
Harley Hotchkiss Geosciences Research Endowment (A5077)
To support student and faculty research.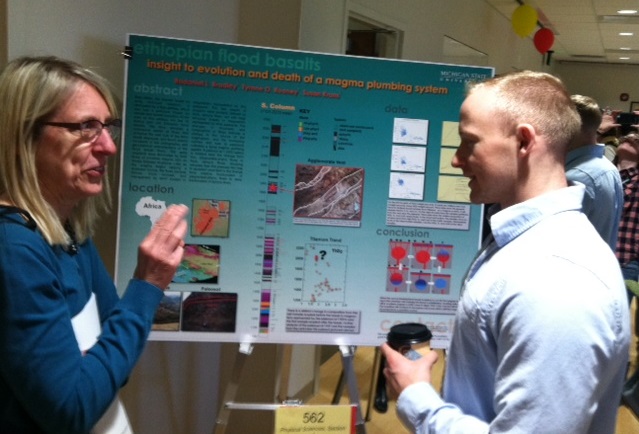 Field Trip Funds
Geology Endowed Field Study Fund (A50717)
Funds class field trips, geology field camp, and student field work.
John T. Wilband Memorial Scholarship in Geological Sciences (A50719)
For participating in a department sponsored field camp.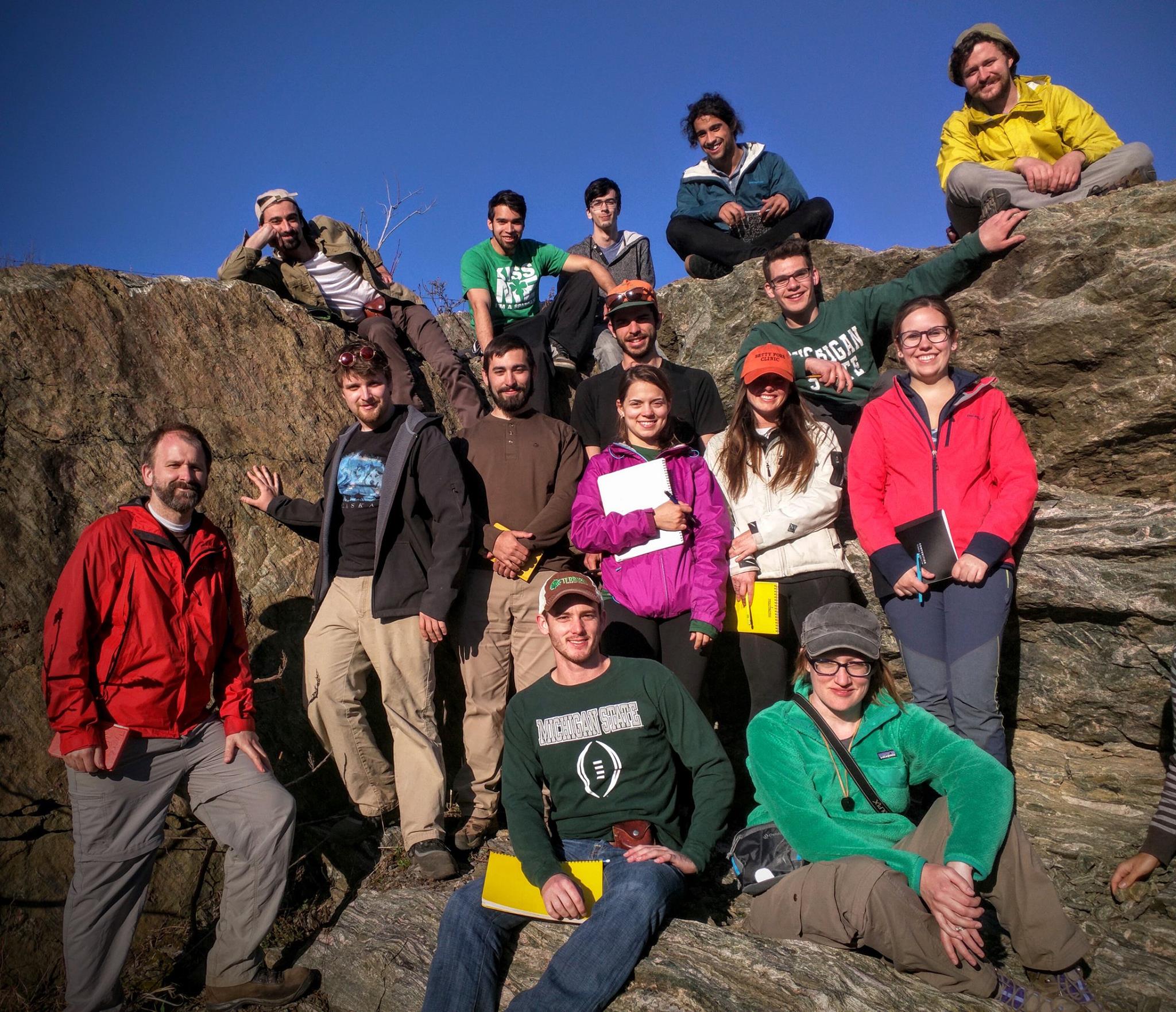 Student Scholarships and Fellowships
Dept. of Geological Sciences Alumni Leadership Spartan Cornerstone Fellowship Challenge (A507134)
Endowment providing fellowship support for geology graduate students.
Wayne Henderson Scholarship (A50702)
Academic based student awards.
Lucile Drake Pringle and Gordon H. Pringle Endowed Fellowship (A50711)
Based on academic achievement and professional goals (grad or undergrad).
Warren W. and Anneliese C. Wood Graduate Fellowship (A507131)
Graduate recruitment enhancement fellowships.
Graham Ryder Memorial Fund (A507132)
Based on previous academic achievement, professional goals, and perceived research potential.
Dr. Aureal T. Cross Endowed Graduate Fellowship (A50714)
Used to recruit graduate students.
George A. Ball, Jr. Endowed Scholarship in Geological Sciences (A50715)
Preference in Exploration Research and Development in Geophysics.
Endowed Fund in Geology of the Solid Earth (A50718)
Solid earth student selected based on academic achievement and research potential. This also supports an endowed faculty position.
Min Chen Graduate Award for Computational and Earth Sciences
Funds will support graduate students pursuing an advanced degree in the Department of Earth and Environmental Sciences or the Department of Computational Mathematics, Science, and Engineering. Preference will be given to applicants whose enrollment will contribute to MSU's commitment to diversity, equity, and inclusion while enhancing their program's academic excellence and diversity and graduate students in the field of seismology, or who use advanced computational methods in their work.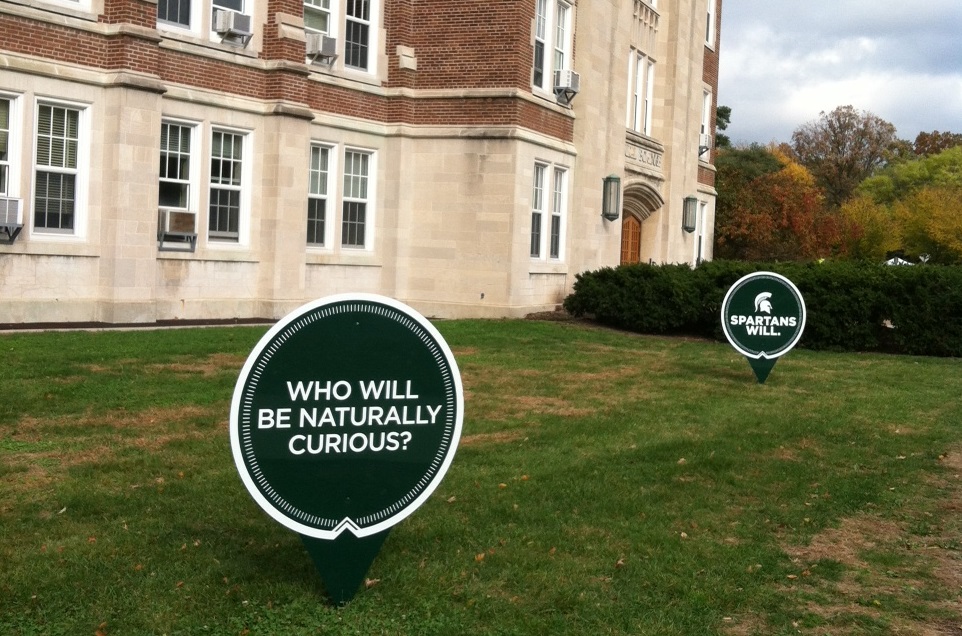 Contact
Interim Department Chair:
Dr. Jeffrey Freymueller
(517) 355-4626

Department Office:
Natural Science Bldg
288 Farm Lane, Rm 207
East Lansing, MI 48824
(517) 355-4626
(517) 353-8787
geosci@msu.edu